Activities
Raging waters and a western town await you in Kernville, California!
The Kern River Valley is one of California's best kept secrets and Frandy is amidst it all. The campground is directly on the Kern River, allowing guests endless access to all kinds of water activities in Kernville and the surrounding areas. The river offers a wide range of class III-V whitewater for kayakers and rafters, with some portages required around class VI waterfalls. Boaters and fishermen alike enjoy the rugged canyon scenery, lush riparian habitat, and challenging rapids. Whether you fly fish or cast a line from the riverbank, there is an abundance of golden, rainbow, and brown trout, and crappie.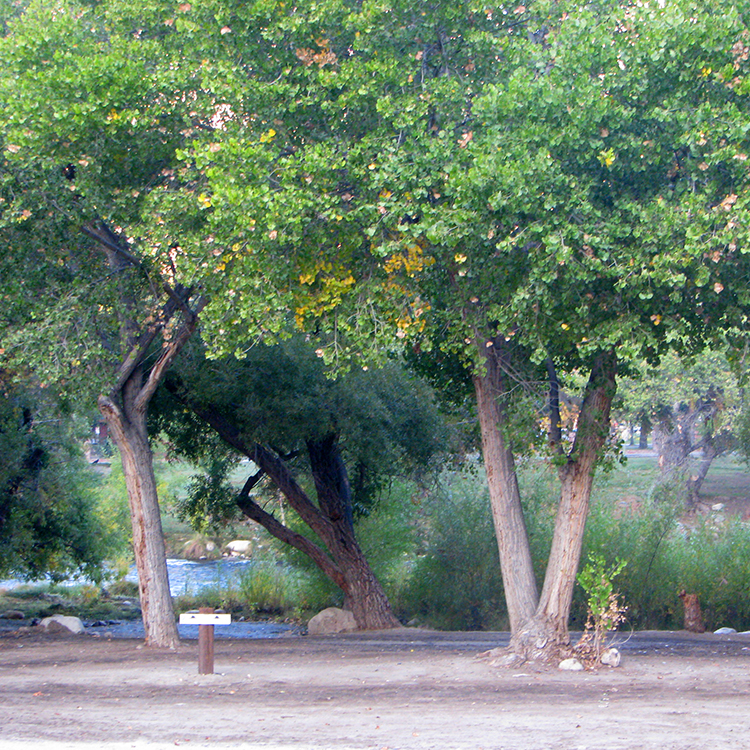 ---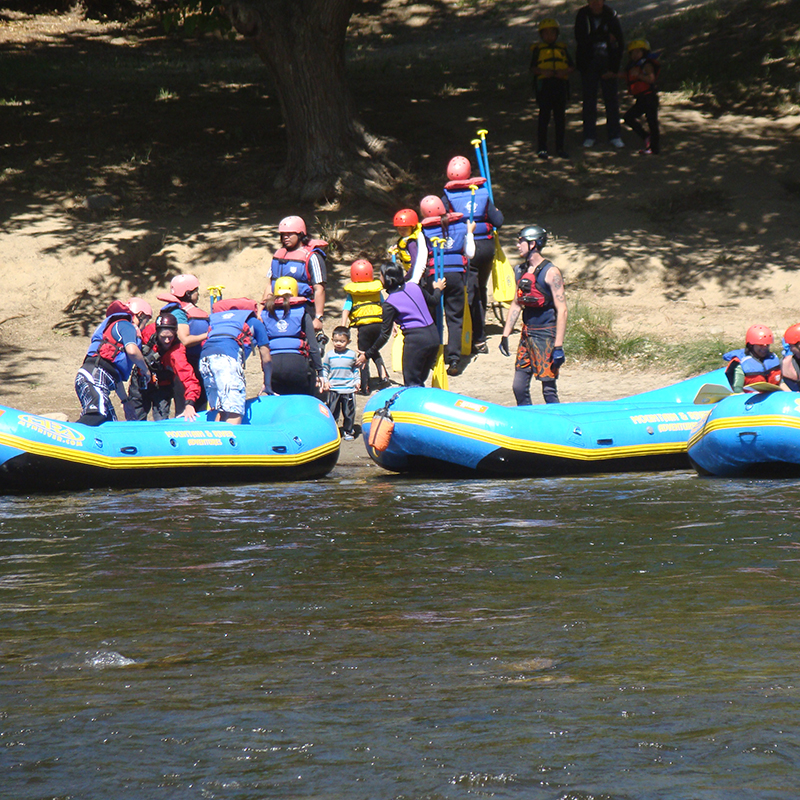 The campground offers pull out access for rafters and kayakers (Frandy guests only), and has 2 rafting companies located onsite!
Other activities at Frandy include picnicking, playing outdoor games such as volleyball and tetherball, or just relaxing beneath the oak trees. If you want to leave the hustle and bustle behind for a weekend, or longer, Frandy campground is an ideal place.
---
When it's time to get out and about in the surrounding area, Frandy is just a short walk from the western-style downtown of Kernville!
While in Kernville you can enjoy antique shops, quaint restaurants, area events, the Kern Valley Museum, and a Silver City Ghost Town. Nightly dancing and weekend live bands are available at several dinner houses in the area, and you can always find some bingo or other group activities. Frandy is also in close proximity to a variety of outdoor recreation, including backpacking, wind surfing, mountain biking, and more. We are within easy driving distance of Lake Isabella and the Sequoia National Forest. All of this and more awaits you!