Local Attractions
These intriguing attractions are just minutes from Frandy in Kernville, California!
Kern River Tours
Kern River Tours has trips to suit all ages and experience levels. Whether you want a raft trip from one hour to three days, we have it for you. The season begins in April as the snow pack from the western slope of the highest peak in the continental United States, Mt. Whitney, begins to melt. This snow melt drains into the upper river basin and makes it way down to the Lake Isabella reservoir. The water is then let out of the Isabella dam forming a 21-mile stretch of excellent whitewater. On the Lower Kern, Kern River Tours runs one and two-day whitewater trips into September. The guides are among the most knowledgeable and friendly in the business, having run many different rivers. Their love of whitewater and people can be seen from their mastery of the rapids and the delicious meals they prepare. Bring the whole family and enjoy a trip down the "wild & scenic" Kern River. Kern River Tours is within walking distance of Frandy in Kernville, California.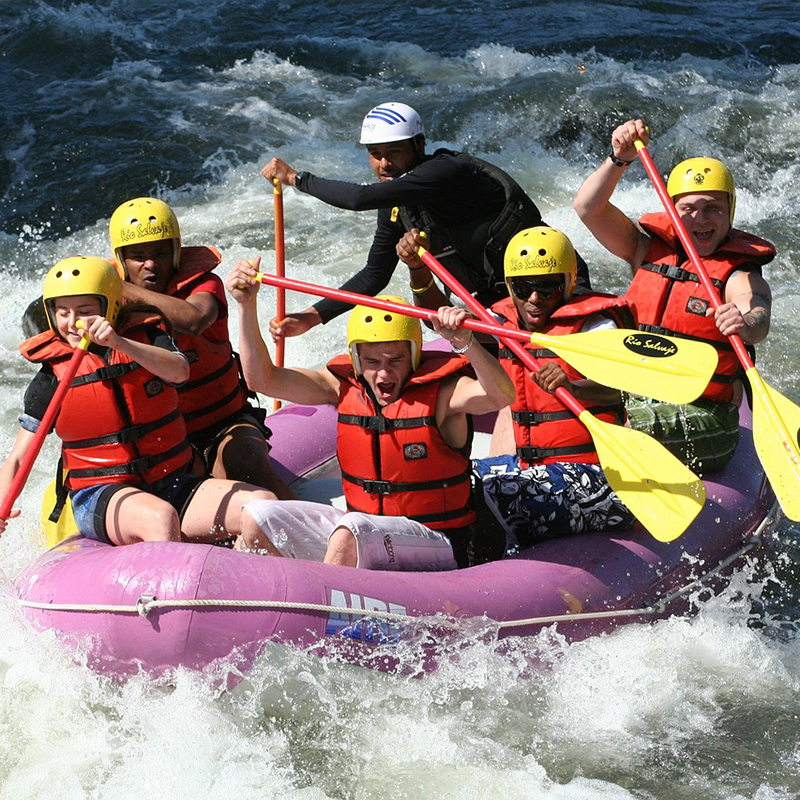 ---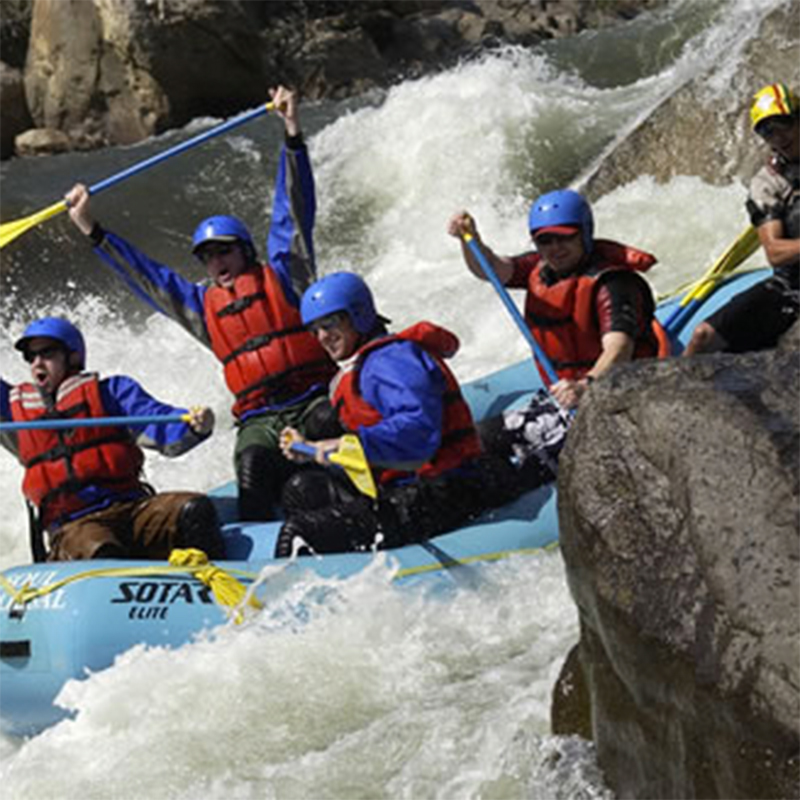 Whitewater Voyages Rafting
Whitewater Voyages has been around since 1975, making it one of California's largest, most experienced whitewater rafting outfitters. Rafting adventures of the Kern River include Lower Kern, Upper Kern, Double Lickety Split, Thunder Run, and the Forks of the Kern. Kern River is a river rafter's jewel in the heart of the Sequoia National Forest, yet it is only three short hours from Los Angeles. With river sections ranging from mild wave trains to wild roller coasters, there is rafting fun for everyone, from beginners to experts.
You haven't rafted in California if you haven't tried the Kern!
---
Sierra South Rafting
Sierra South has been providing raft trips, kayaking classes, and paddling gear for over 30 years in the Kernvill area. Sierra South is the premier paddlesports school in Southern and Central California. They have been teaching classes and offering tours in rafting, kayaking, climbing, hiking, and camping to thousands of people since 1985 and are the oldest, largest, and most experienced kayaking school in Southern California. Operating under permit with the Sequoia National Forest, trips are conducted on the Wild & Scenic Kern River, at Isabella Lake, and in the majestic mountains of the Southern Sierra Nevada.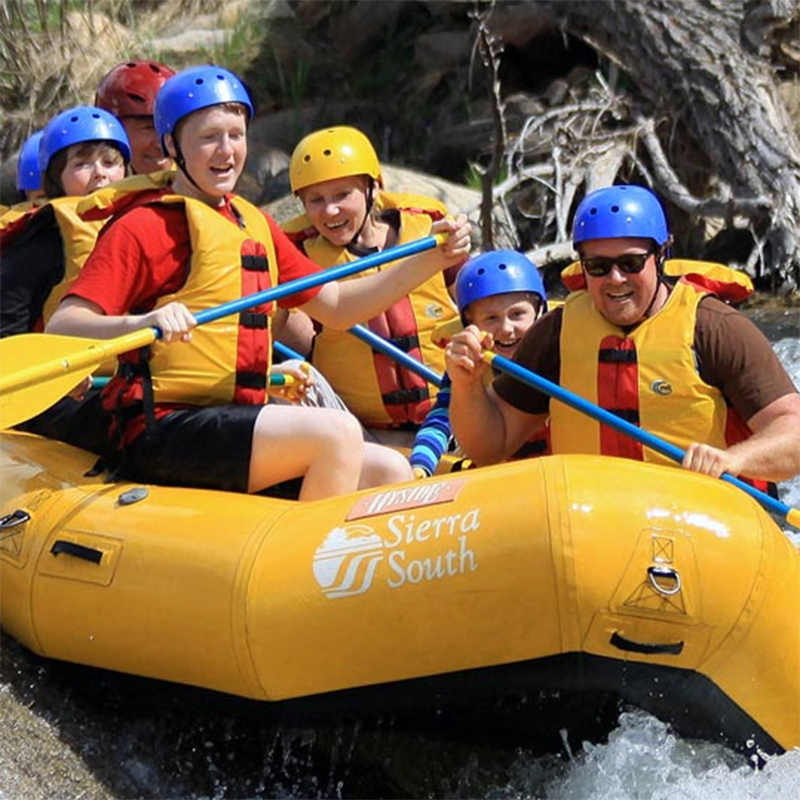 ---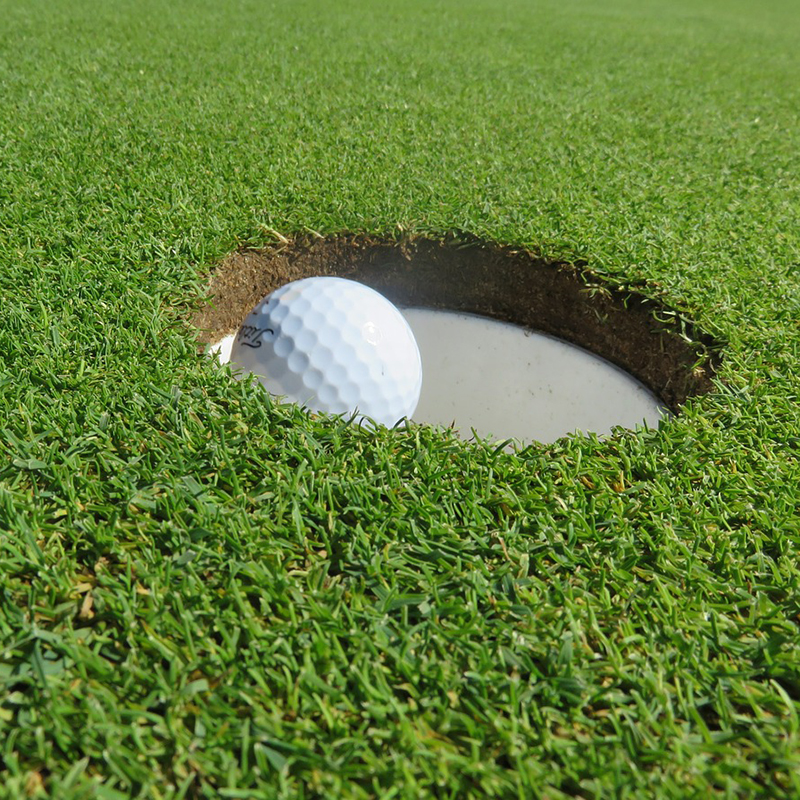 Kern Valley Golf Course
The Kern Valley Golf Course is located just two miles west of Kernville, a short drive from Frandy on Highway 155. The PGA rated, par 72 course has everything golfers need to enjoy a great game of golf. The Kern Valley Golf Course features well manicured greens and offers a challenge to amateur and skilled players alike. Top off your visit to the valley with a round of golf with friends. The course also features a driving range, golf cart rentals, club & equipment rentals, a meeting room, and banquet facilities. You can even enjoy breakfast and lunch if you work up an appetite. Kern Valley Golf Course is a great way to enjoy an afternoon of your trip.
---
Trail of a Hundred Giants
Trail of a Hundred Giants is one of the most popular hiking trails in the Sequoia National Forest. It provides a cool, fully accessible trail and consists of a short travel duration. The Trail of a Hundred Giants is a self-guided interpretive trail about one-half mile long. There are 13 interpretive stations along the way that provide information about the trail, the grove and management activities on the Sequoia National Forest. The signs emphasize ecology of giant sequoias including the necessary environment for growth of the trees, related species associated with the sequoias, the approximate size and age of the trees found in the grove, and the role of fire. Giant Sequoias grow only on the western slopes of the Sierra Nevada in California. The groves are scattered over a narrow 260-mile belt, no more than about 15 miles wide at any point. They range in elevations mainly between 5,000 and 7,500 feet. The Trail of a Hundred Giants is a great way to see these amazing trees and is within easy driving distance of Frandy.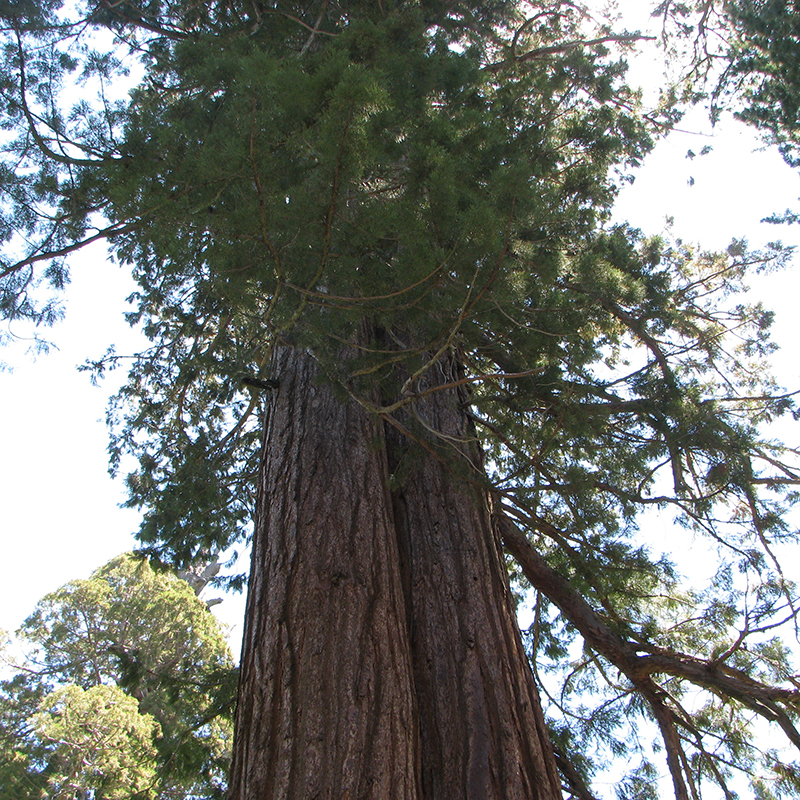 ---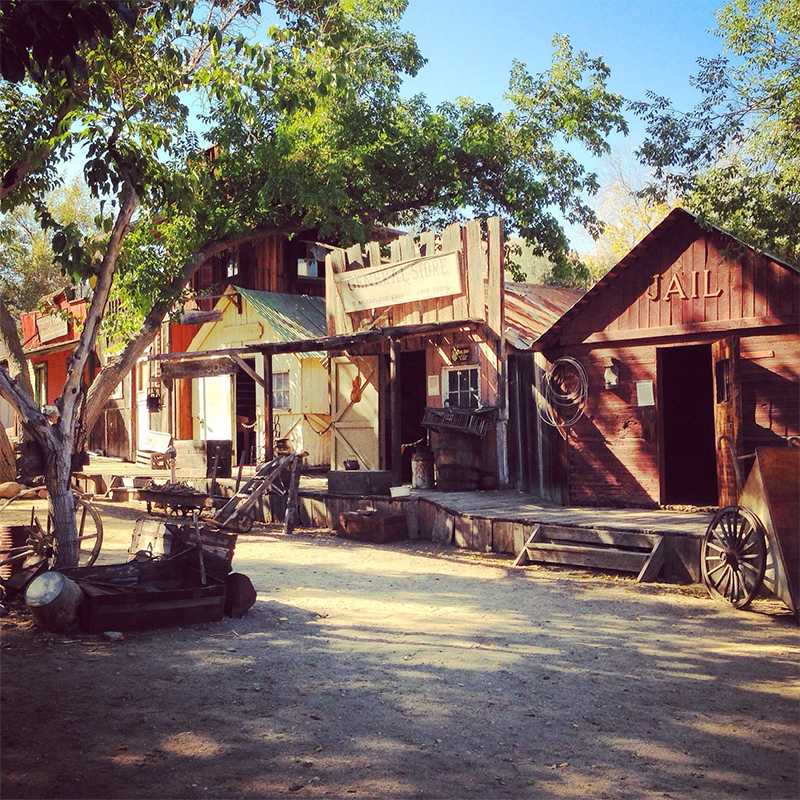 Silver City Ghost Town
Comprised of over twenty historic buildings from the mining camps of Keyesville, Whiskey Flat, old Isabella, Claraville, Hot Springs, Miracle, Southfork and other local frontier settlements, Silver City Ghost Town now operates as a museum to the Kern Valley's long and colorful history. Silver City Ghost Town is in the state of "arrested decay" to show how local gold outposts would have looked after the gold ran out and the miners left town. The buildings won't look new. Visitors can go inside the original Isabella jail (gunslinger, Newt Walker was locked up here in 1905). Silver City Ghost Town is located in Bodfish, California, just a short drive from Frandy. It's open seven days a week and a small admission fee applies.
---
Frandy on the Kern River in Kernville, California is just minutes from these intriguing attractions in the High Desert!